Hapfind
Does your organization need a tool for managing and presenting your activities/events? Hapfind is the perfect solution for that.
What is Hapfind?
Hapfind is a system that allows organizations to effectively present planned activities for their visitors or members. On the web or on the user's mobile device.
Hapfind addresses all organizations who want to reach out with information about their activities through modern channels - sports associations, music associations, parishes, outdoor organizations and municipalities to give some examples. Hapfind is completely customizable in terms of layout and content.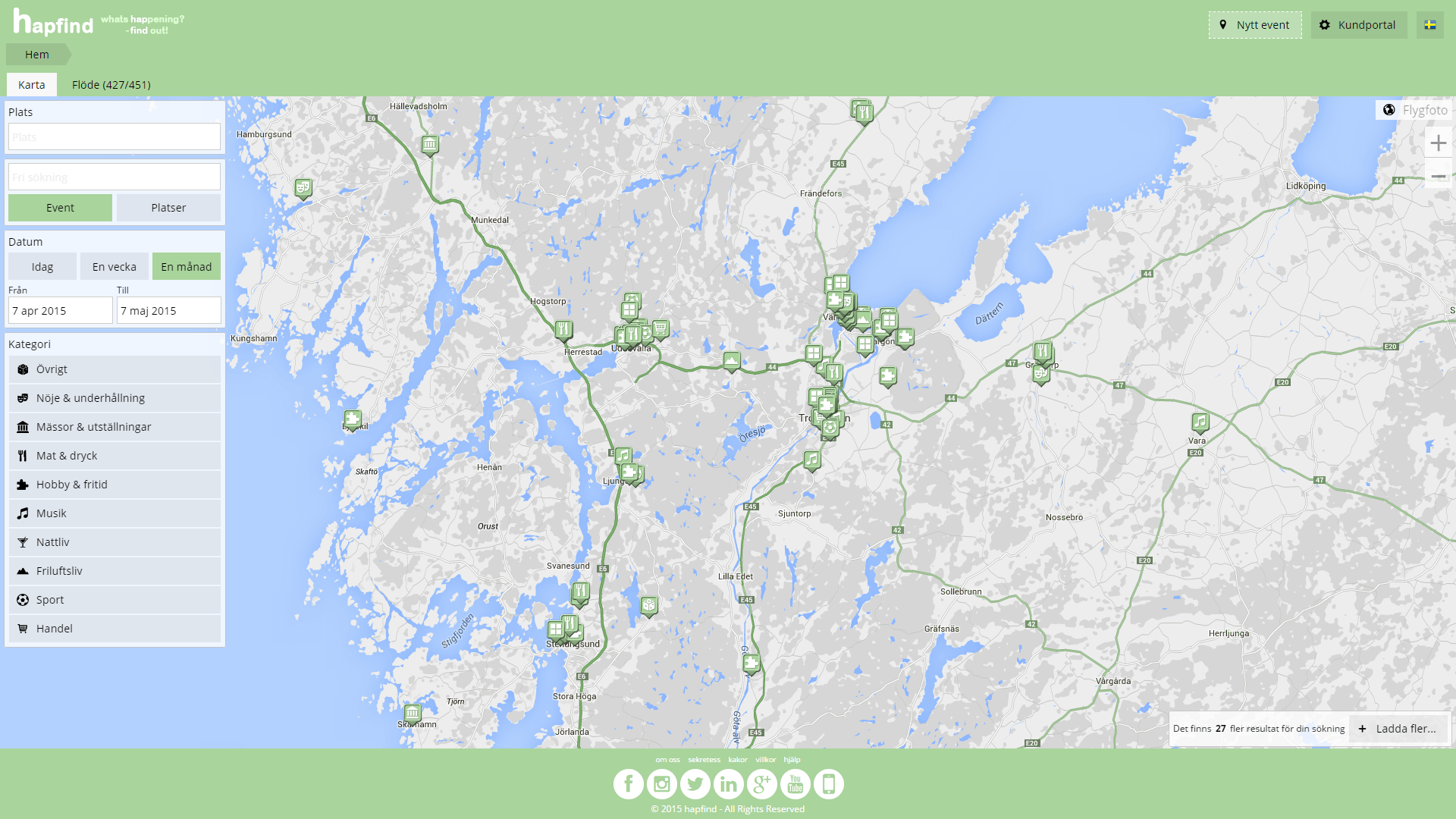 Who uses Hapfind?
With Hapfind, each organization can have its own "own" system with customized layout and functionality.
Hapfind users can browse by using their mobile phone or the web to search for things to do in their vicinity or in another location. The search is performed by users who specify location, date and category of activities that may be of interest. The user can get the activities presented in either a map or list view. The system can also handle location information for e.g. stores or outlets.
How to maintain Hapfind?
Hapfind is based on the organization's activities being registered in the administration portal. To make the activities searchable and presentable on the website, information about What, When and Where is needed.
The work in the management portal is simple. If your message is stored in a digital form earlier, you can easily transfer it to Hapfind with copy and paste. If not, enter it through the administration portal form.
Try Hapfind and find events in our test database.