Jordelit
Jordelit is Sweden's largest supplier of green surface products to the professional market and works with the best suppliers from Europe and the USA. At Jordelit's well-stocked warehouse you can find all types of care products for green areas such as manure, grass seeds, wetting agents, bacteria, fungi, lining paint, lining machines, spreaders, sprayers and vehicles.
System of choice
Jordelit runs its Standard ERP system in both Mac- and PC-based environments with hosting at Applitron. In addition to business systems, Jordelit has integrated its webshop into Standard ERP. The webshop began to develop in the spring of 2016. The e-shop, prestashop-based, is integrated via the web API and intermediate layers to the business system. In 2019, the company also implemented Adelivery - Applitron's warehouse management service.
Facts
Name: Svensk Jordelit

Area of business: Greenery care products

Market: Sweden, Norway, Finland

Number of products: approx. 1500

Websites: www.jordelit.se, xeed.se

ERP: Standard ERP by HansaWorld
Adelivery
In 2019, Jordelit implemented Adelivery - Applitron's flexible warehouse and delivery management application. The service is based on a barcode system where all warehouse operation in the business system is managed from mobile units with barcode scanners. By using a barcode-based system, the quality of warehouse management is increased. It has also been shown to be a simple but effective solution in decreasing faulty deliveries which in turn has led to more efficient work and satisfied customers. For Jordelit, Adelivery is an important component of warehouse operations. The company has a large number of different products, but also seasonal-based sales, which means that the number of workers in the warehouse increases drastically during peak season. These warehouse employees do not have the same amount of product or warehouse knowledge as the original staff, which has required an uncomplicated and educational system that makes it easy for even the seasonal staff to handle the warehouse without problems. Jordelit also has a large warehouse with long distances that have demanded a solution that can distribute picking lists digitally. Adelivery has been a perfect fit for Jordelit's needs. The system is easy to work with, regarding both in- and outbound deliveries, and is suitable for both new and experienced users. Almost all inventory and warehouse work is handled in the app – from the distribution of lists to transport booking.
E-commerce
For Jordelit, one of the basic requirements when choosing an e-commerce system was to be able to utilize all the information gathered in its business system about customers and products, and benefit from it without unnecessary extra work. This has been made possible by Applitron's e-commerce platform linking e-commerce and business systems. Currently, Jordelit has two integrated e-stores. Xeed.se which is aimed at end consumers and Jordelit.se which is their website and e-shop for corporate customers.
XEED.se
XEED is Jordelit's latest venture. The new brand is an B2C e-store that offers proven professional products from Jordelit's product range to the private market. Just like jordelit.se, Xeed.se is developed on the e-commerce platform Prestashop and integrated with Standard ERP by HansaWorld.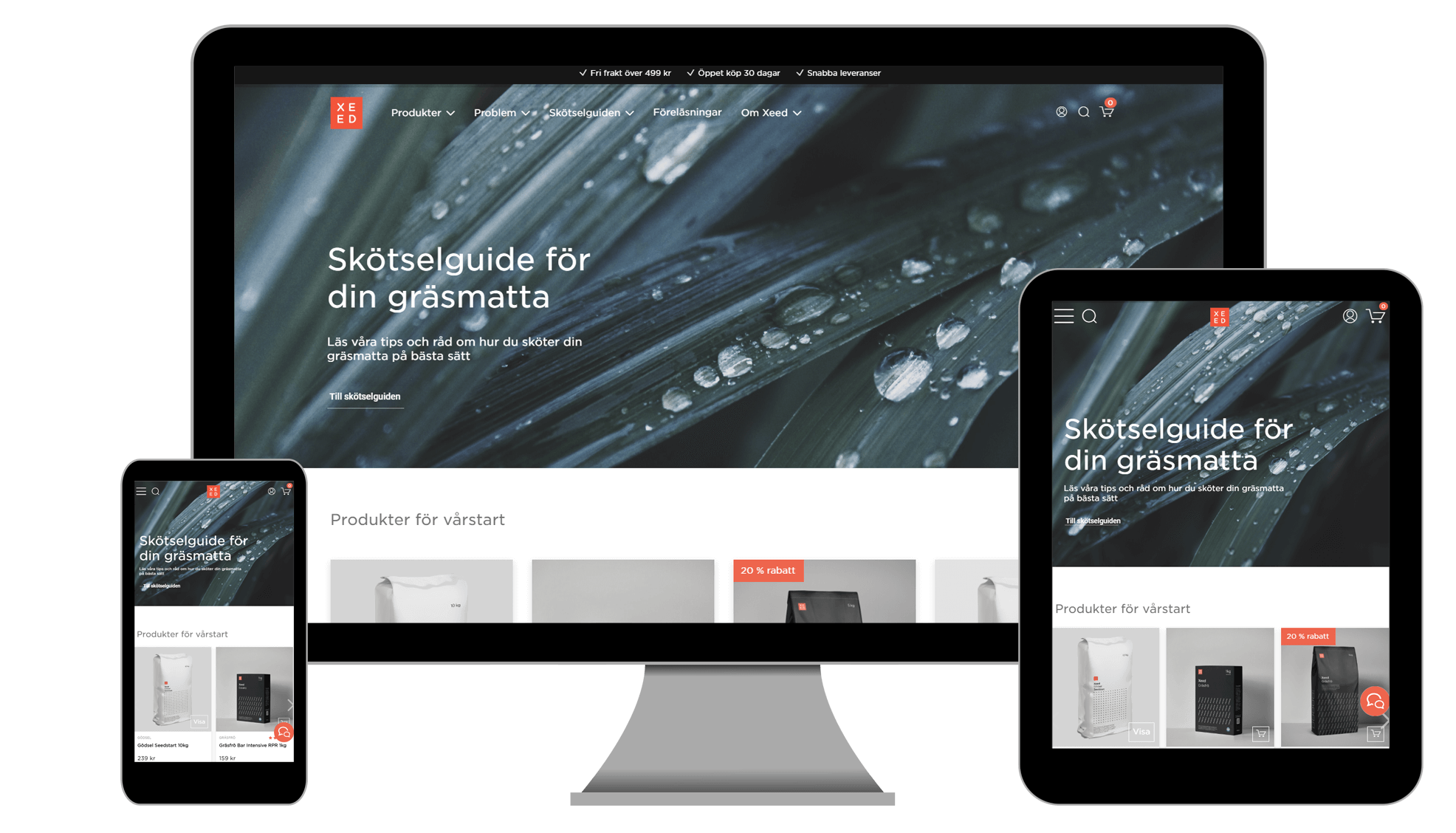 Jordelit.se
For Jordelit, it is important to have a common webshop for its 4 main areas of golf, football, park and golf course equipment. The different areas are aimed at different customer groups with different needs for product information. The same product must be presented in different ways depending on the main area from which you start. Today, customers receive this information by presenting product information that fits their particular area of interest, all managed from the underlying business system.
From its business system, Jordelit also has the opportunity to easily handle the translation of all product information into the desired language so that the webshop easily can expand outside the country's borders.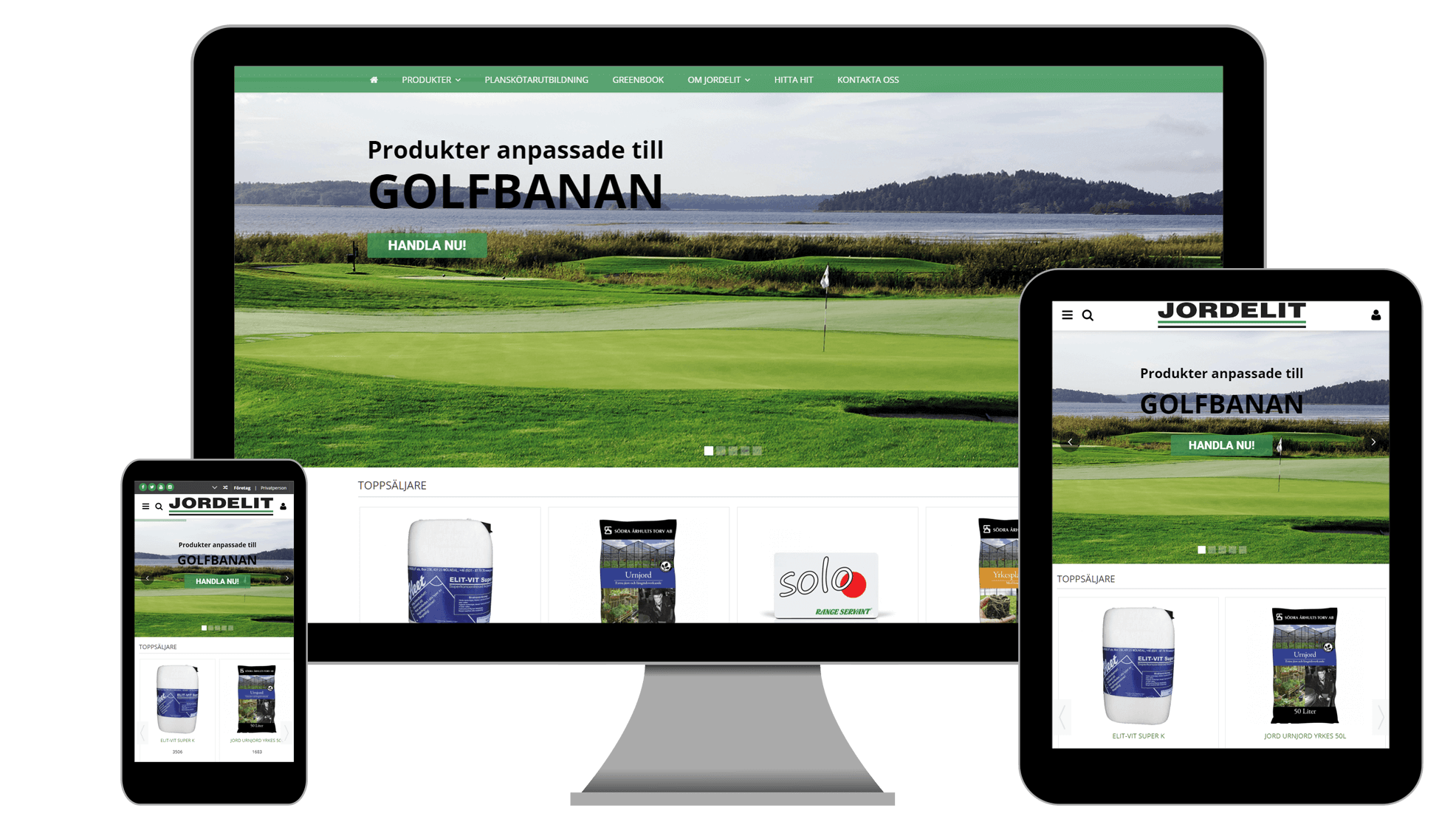 Standard-ERP
Standard ERP by Hansa World: 15 dedicated users
Implementation, Development, Consulting, Operation and Webshop: Applitron Datasystem AB
Modules: Accounting, Invoicing, Supplier, Quotation, Purchase, Order, Stock, HAL, CAM, Price Modulation, WAN, ASP-Cloudnode and Webshop & CMS.
Consignor
Parallel to the implementation of Jordelits Adelivery, an order link to Consignor was installed in the system. Consignor is a delivery management system that connects customers with the supplier's warehouse as efficiently as possible. Using a Standard ERP by HansaWorld's standard integration with Consignor, the supplier and customers always get the same high-quality experience when a freight is booked or when the customer receives a delivery, regardless of the combination of carrier services chosen. Transport booking with Consignor can be made directly from the inventory management app Adelivery, which minimizes extra administration and reduces lead time on order picking from start to printed shipping label and mail notification to the customer.