Touchpoint
Touchpoint Oy designs and manufactures work wear and promotional products. The product line will represent the ecological and the new era.
The basis of the Touchpoints product philosophy is 100 percent green materials, the use of excess materials, durability and product life cycle.
Webshop
The webshops graphic profile has largely been governed by Touchpoints new website, developed by a local web agency, parallel with the webshop project.
Touchpoints new webshop allows restaurants and corporate customers to order their work wear directly on the Web.
Facts
Name: Touchpoint Oy
Branch: Work wear and

corporate gifts

Market: Finland
Number of products: 100
Webshop: webshop.touchpoint.fi
Release Date: 2017-03-01
Project plan: 8 weeks
Integration: Standard-ERP by HansaWorld
Supplier: Applitron Datasystem AB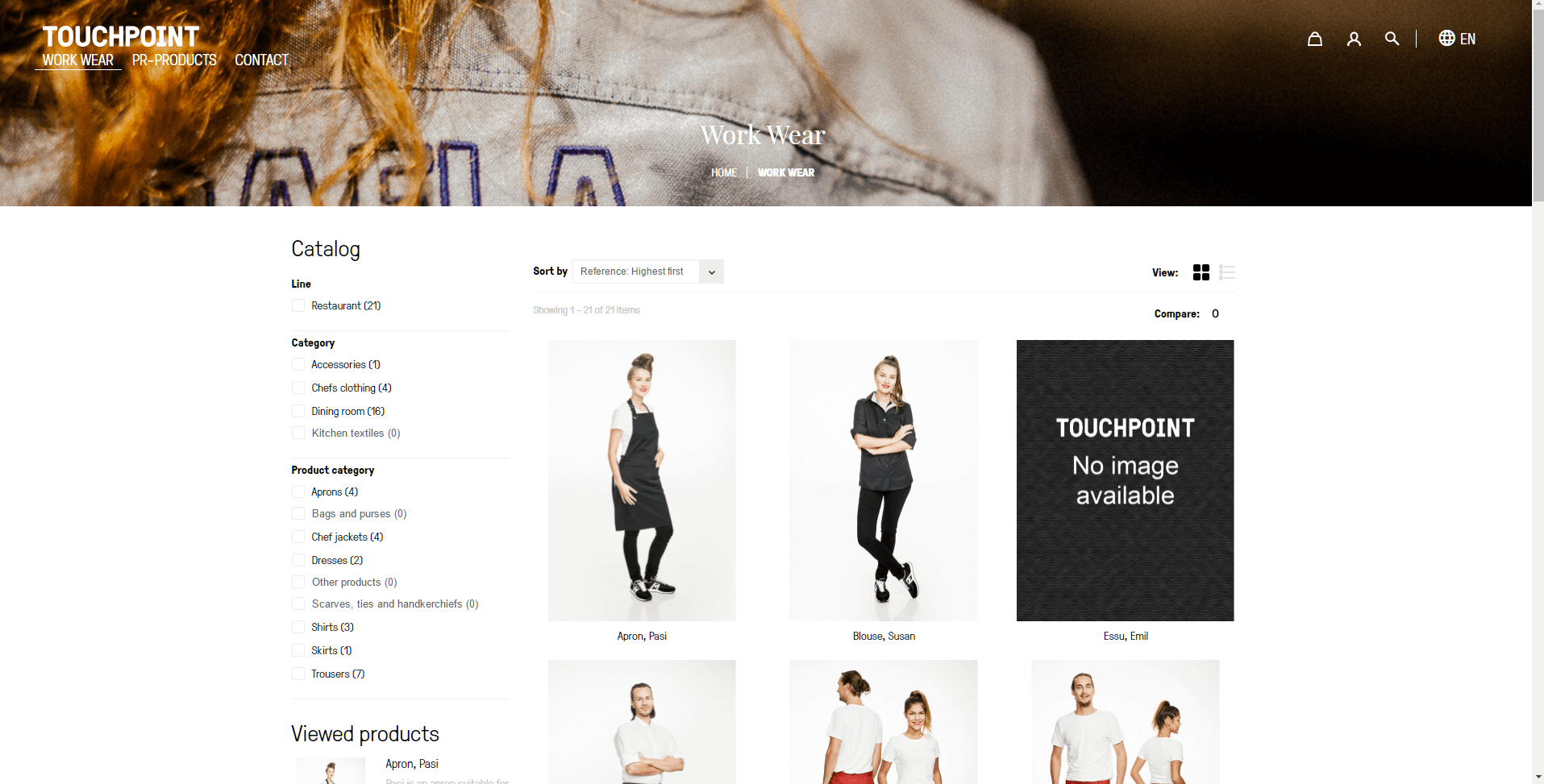 Touchpoint have chosen to only present some of their products initially.
The biggest challenge with the Touchpoint project was the integration between the webshop and the ERP variant system. Unlike our other webshops the number of products wasn´t that many, but the number of variants was large for each product.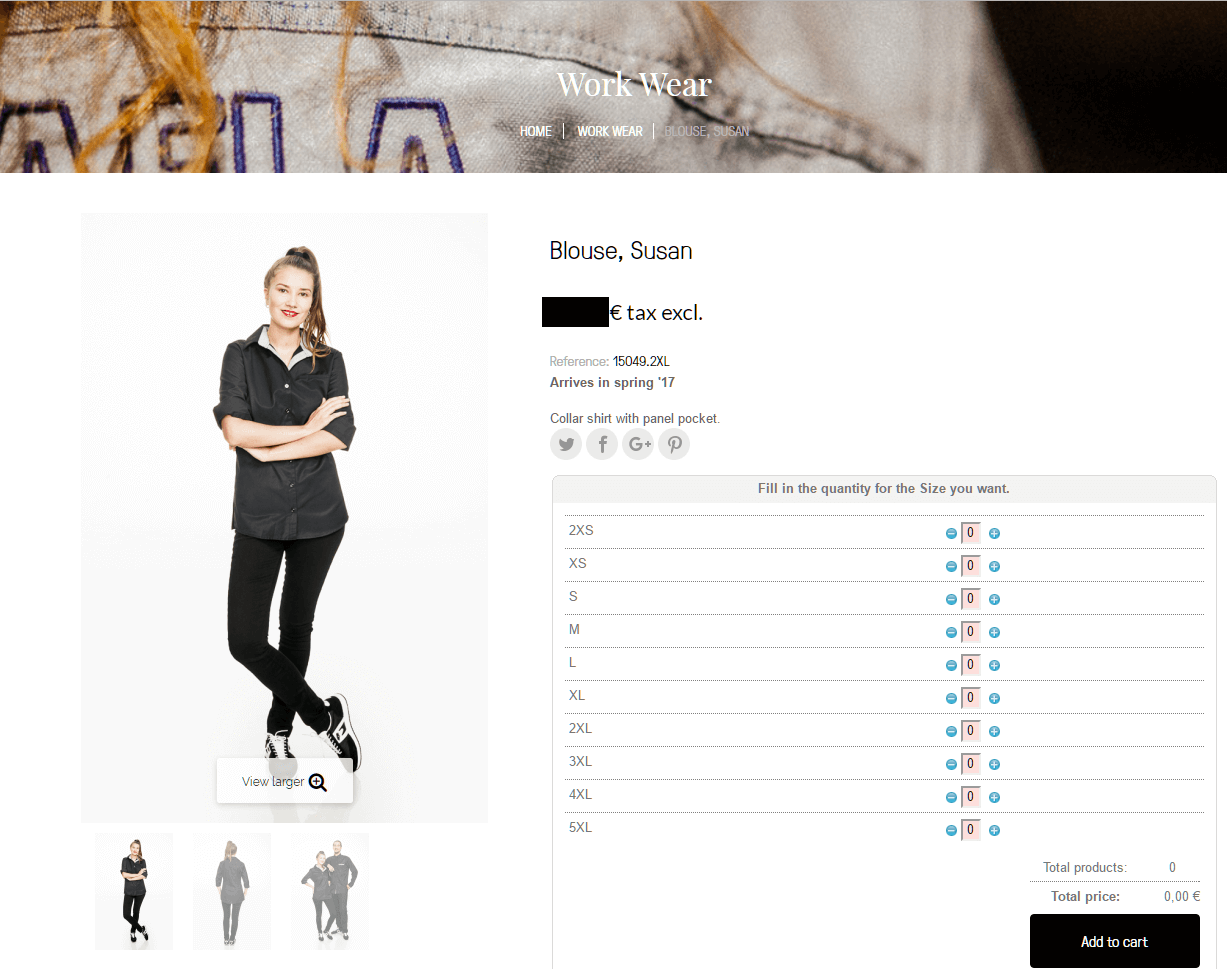 Loged in customers are presented with all selectable variants in a list on the product page, so the customer can easily create orders for multiple sizes without having to change the search criteria.
Although Touchpoints webshop rather may seem attractive than advanced, it conceals planty of background functionality. Besides segment of restaurant customers Touchpoint also have larger organisations for which they design and produce full collections work wear to their employees. Finavia is one of those customers. When a Finavia customer log in to the webshop the layout and all the regular products change to Finavia products with their prices.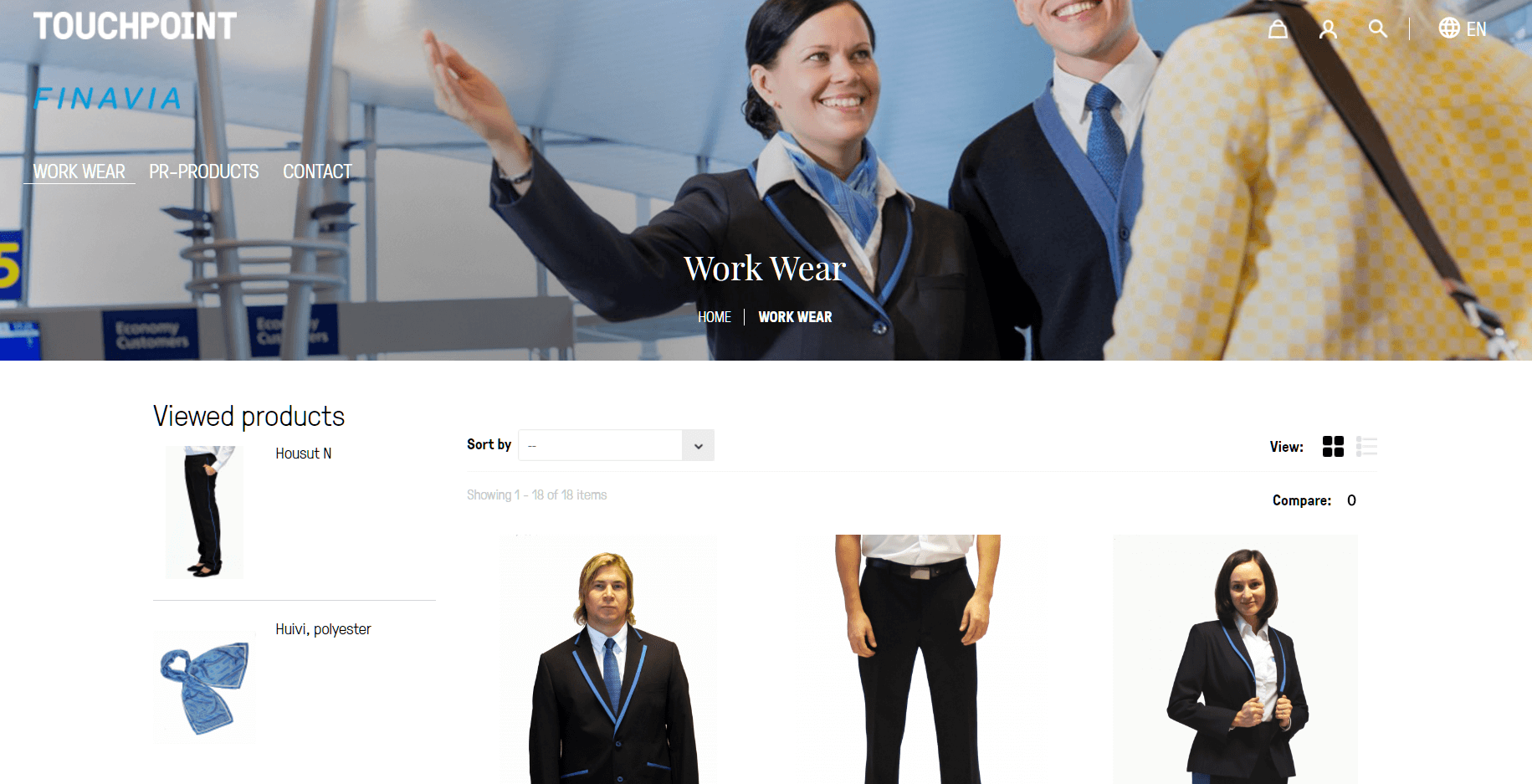 When Finavia customer logs in to the webshop, a customer unique layout and only Finavia products will be displayed.
Using Applitrons proprietary module "customer image" allows Touchpoint to easily upload customized banner images and logos for different companies to have a customized appearance after login. If a customer must have a customer unique layout and own products or not is, controlled by the ERP system's price list function.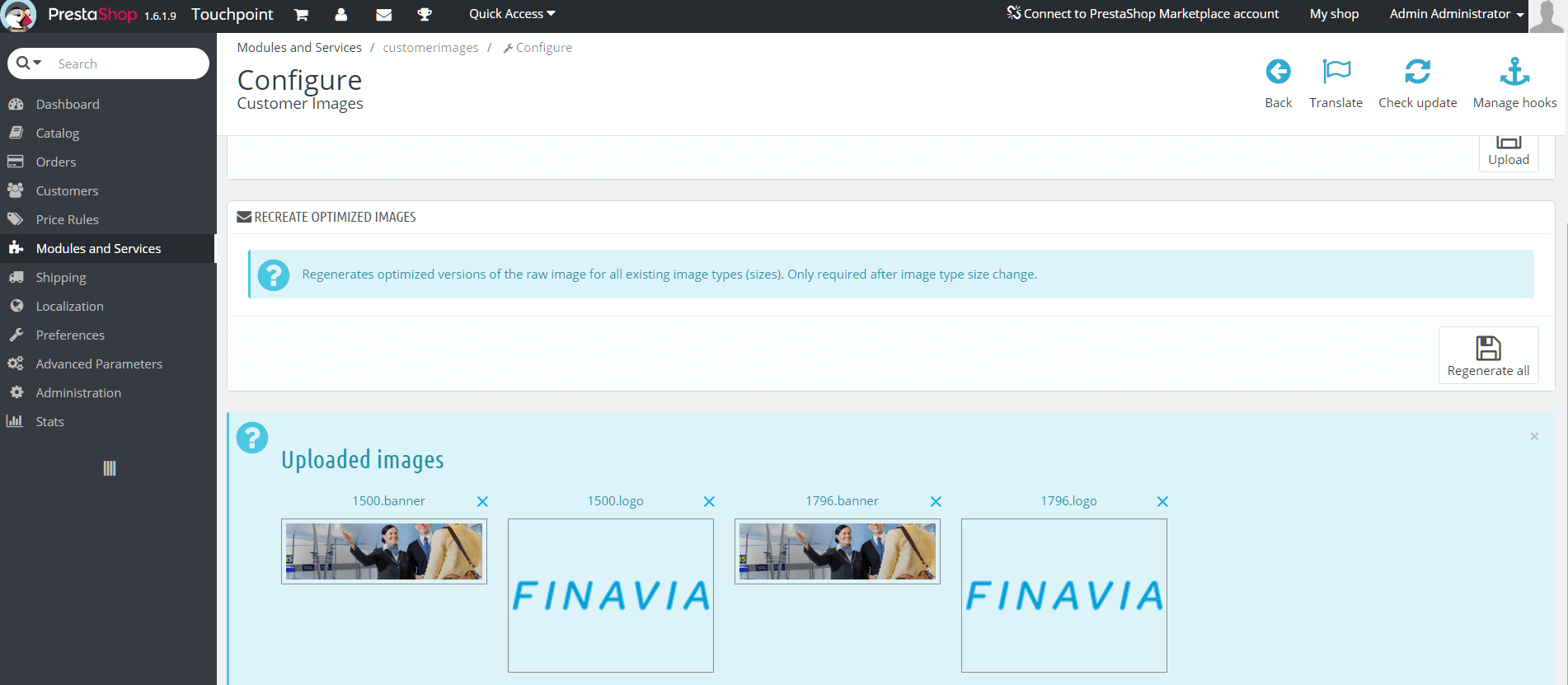 In Touchpoints back office environment, they can upload customized banner imagaes and logos for different companies so they can have a a customized appearance after login.