Applications for web services
Applitron has developed mobile applications as extensions to existing web services. A good example is the mobile applications developed for our home grown activity and event platform Hapfind, to which both an iOS and Android application has been developed.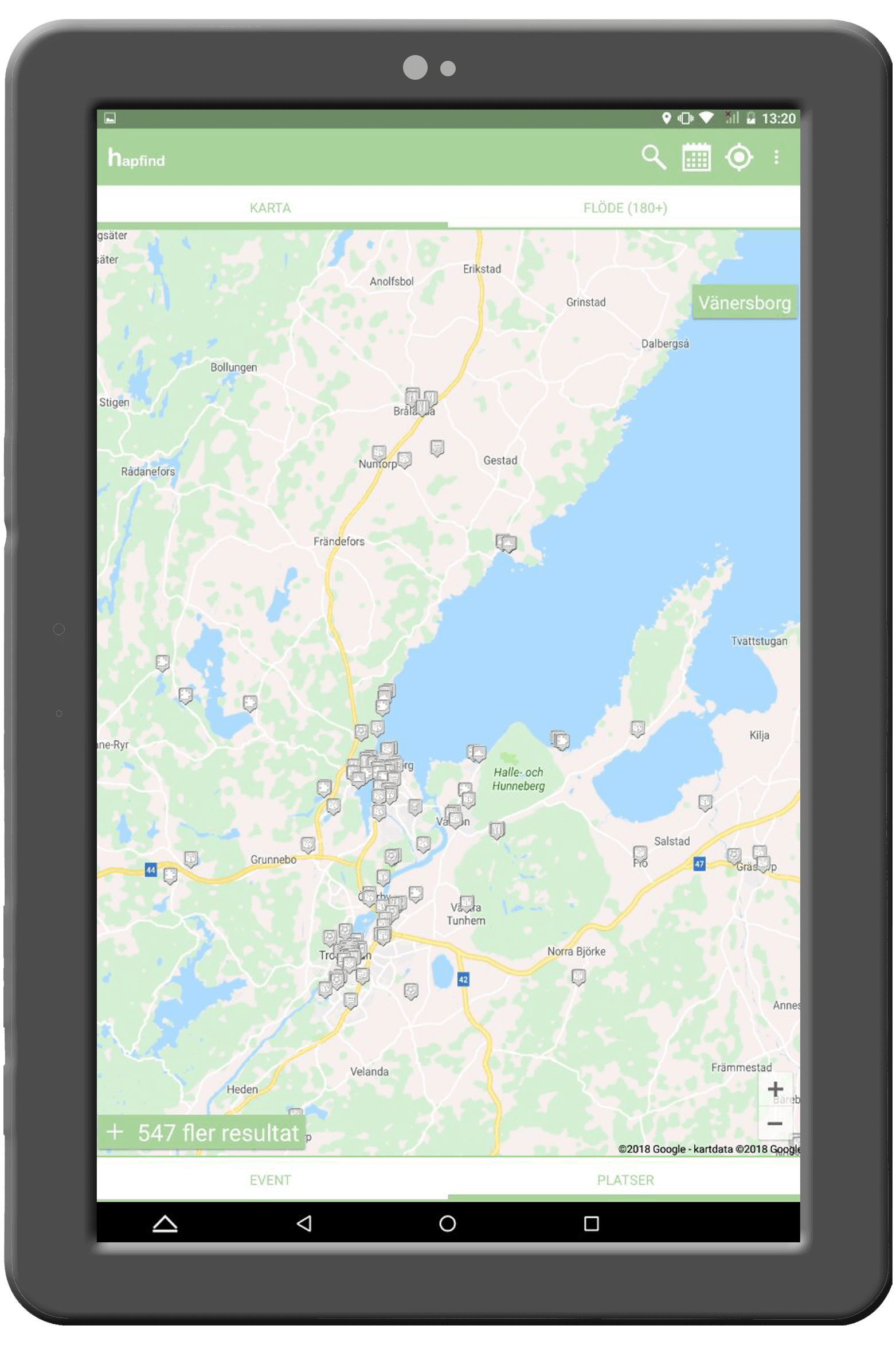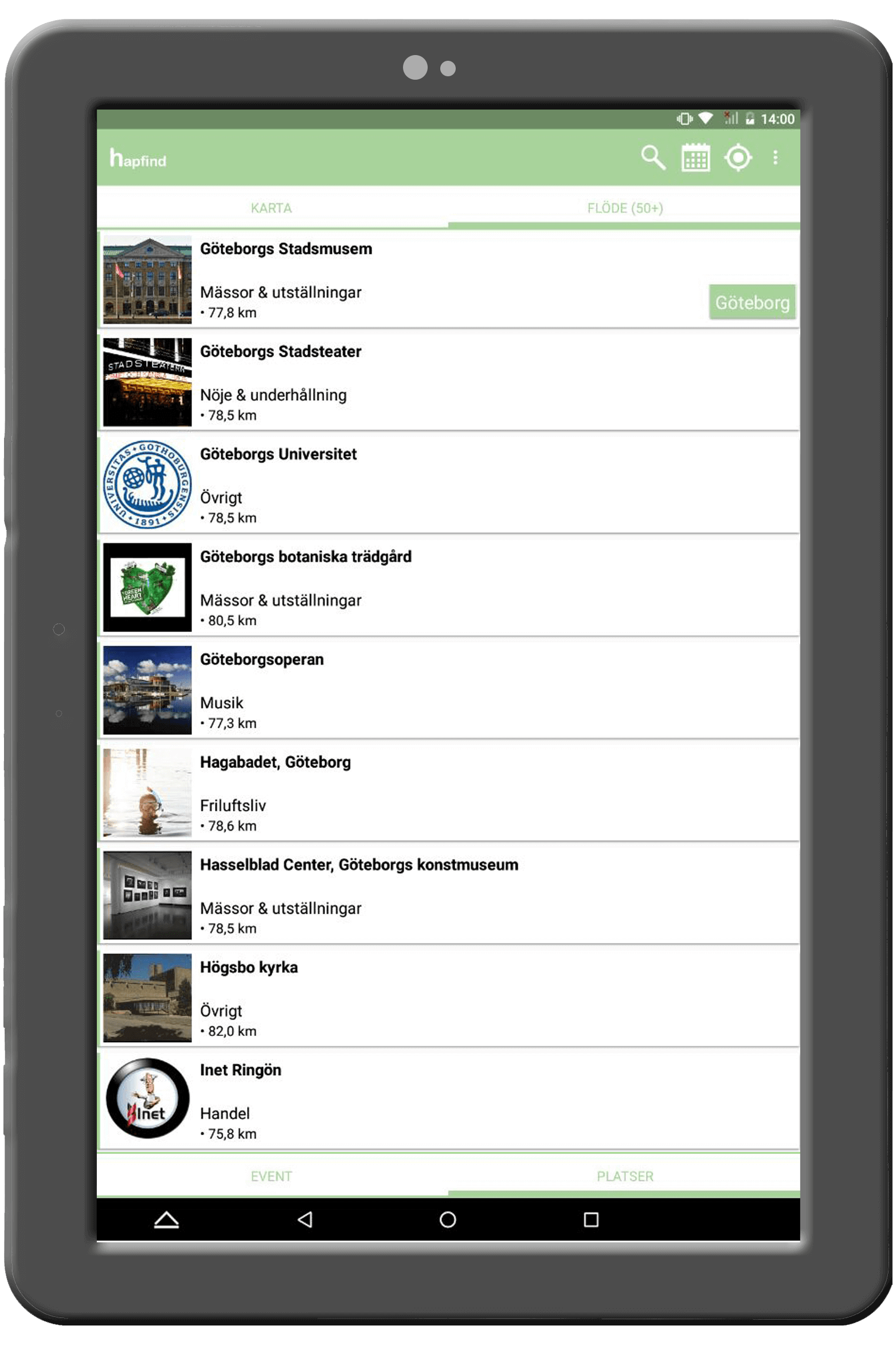 Hapfind
Hapfind is a system for organizations and companies to manage and publish it's upcoming activities and events - online and mobile.