Customized applications
Is there a need for a separate app but you lack the skills to develop it yourself? Applitron develops apps in agile projects for iOS, Android and Windows Mobile. Nowadays, apps are not just something that is aimed at end consumers. With day-high-performance mobile devices, fast connections and advanced APIs, apps can perform the same things as advanced systems but many times with a simplified interface and the advantage of being mobile.

Old hand terminal solutions are being phased out both in terms of hardware and software against solutions that are both cheaper and better. Applitron has several years of experience in app development and is specialists in integration with various systems.
Aurora - Blomsterboda
Blomsterboda's app uses the app platform Aurora which is connected to A2 by Applitron. The basic idea of Aurora was primarily to replace the old hand terminal system Amelia which Applitron developed about 15 years ago for order picking and inventory, and to replace the traditional hand terminals that are both bulky and obsolete against newer Android units. The flowerbed Aurora is, however, an ever-growing project where more of the functionality from A2 is constantly being transferred to Aurora. Ordering, inventory, goods receipt, delivery, stock transactions are some of them have been developed or are under development.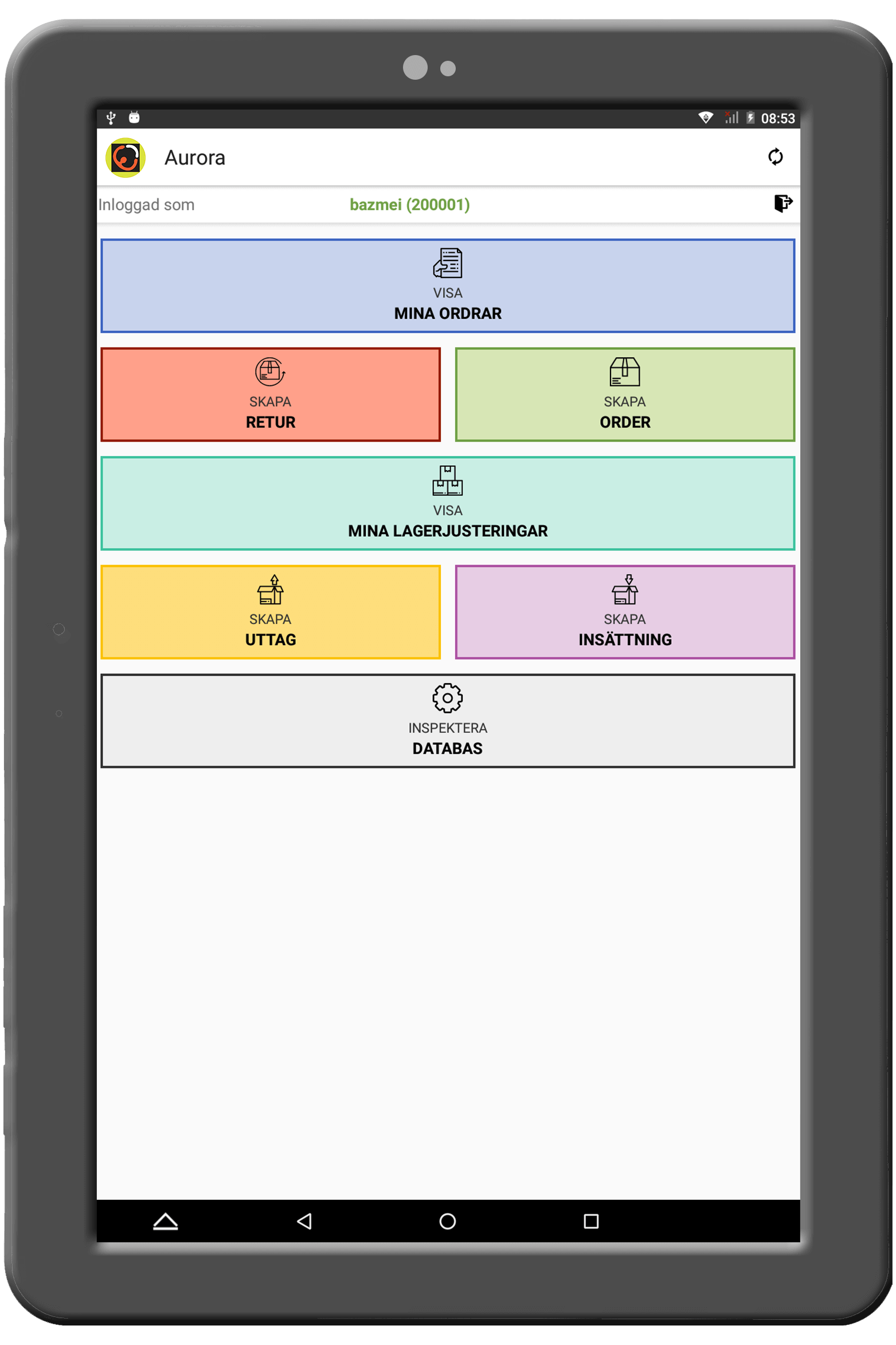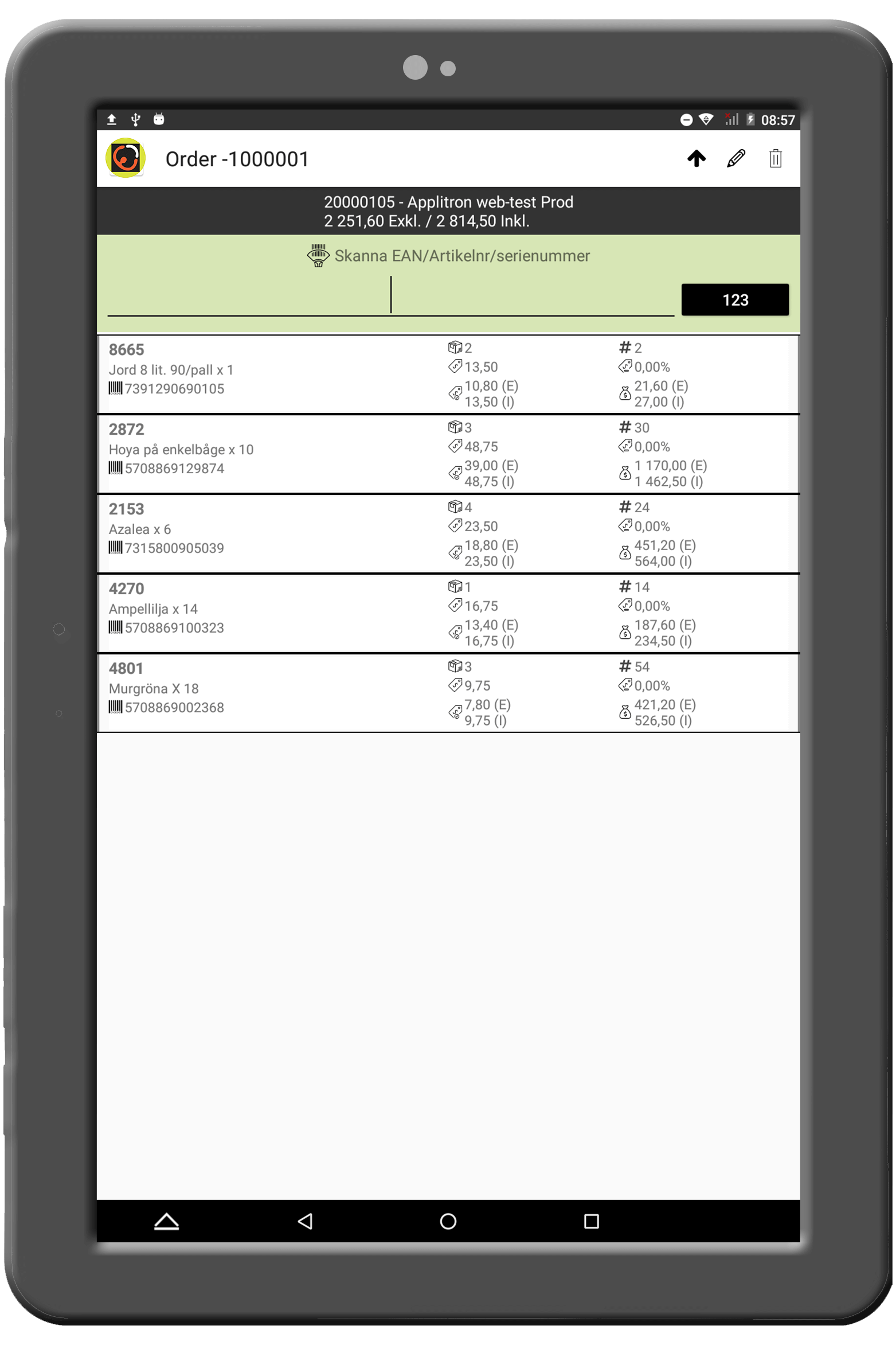 Blomsterbodas has almost 150 agents daily who use Aurora for order and return. In addition to the agents, warehouse staff use Aurora for delivery, inventory, and order picking.
Flowerbed Aurora is currently running on an Android Zebra TC25. Thanks to the choice of hardware, the cost is halved compared to the previous hand terminal and the seller no longer needs a mobile. By adapting Blomsterbodas A2 and automatically sending out delivery notes by mail when signing orders with the customer, the cost of portable printers was also cut.
HWA - Hot Screen Warehouse Application
HWA is a stock app developed for Hot Screen Ab and integrated with their ERP-solution Standard ERP by HansaWorld. HWA allows the user to hand in, deliver, carry out stock transactions and book shipping in a floating storage system where the contents of the shelves can look completely different day by day.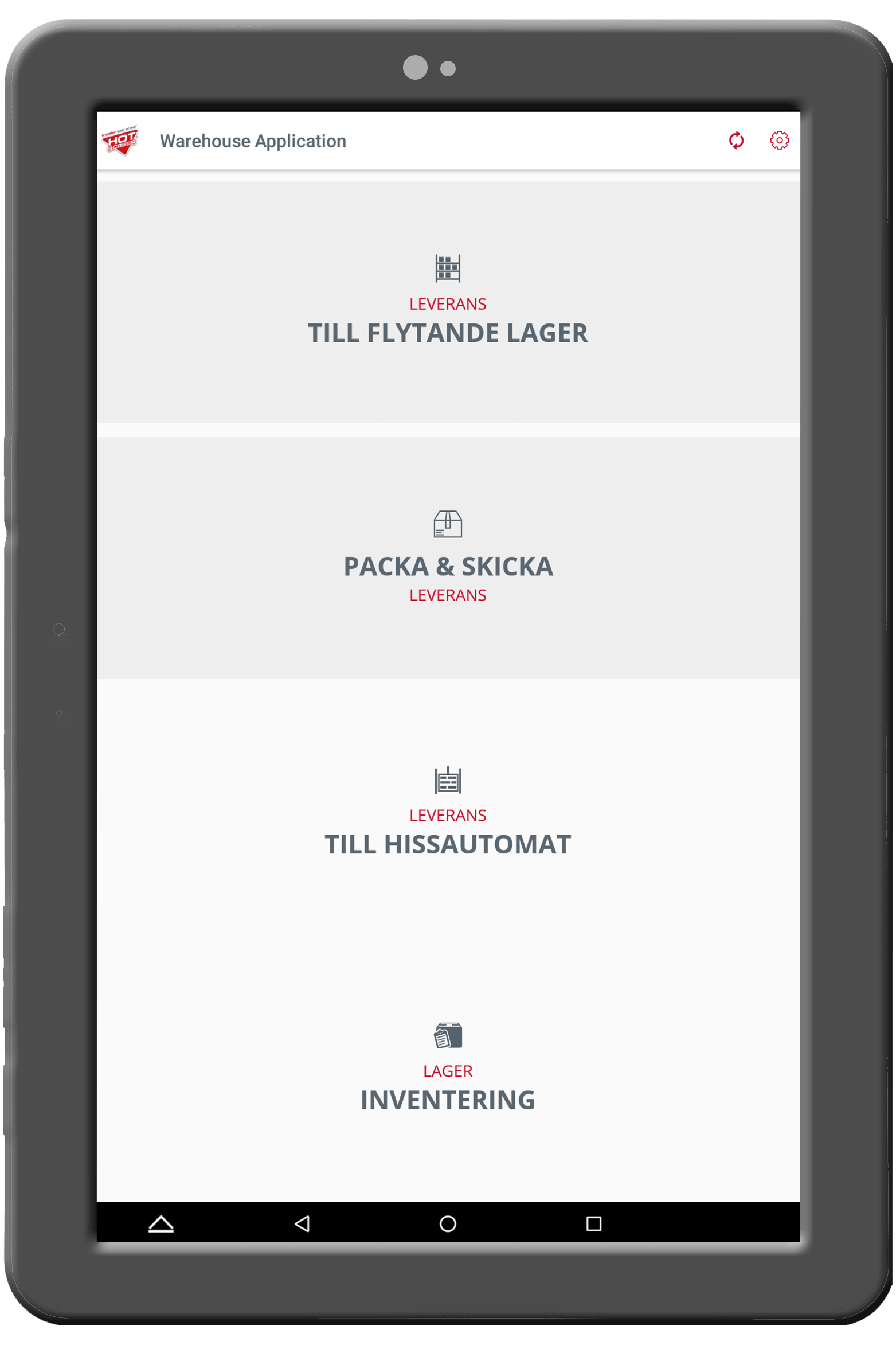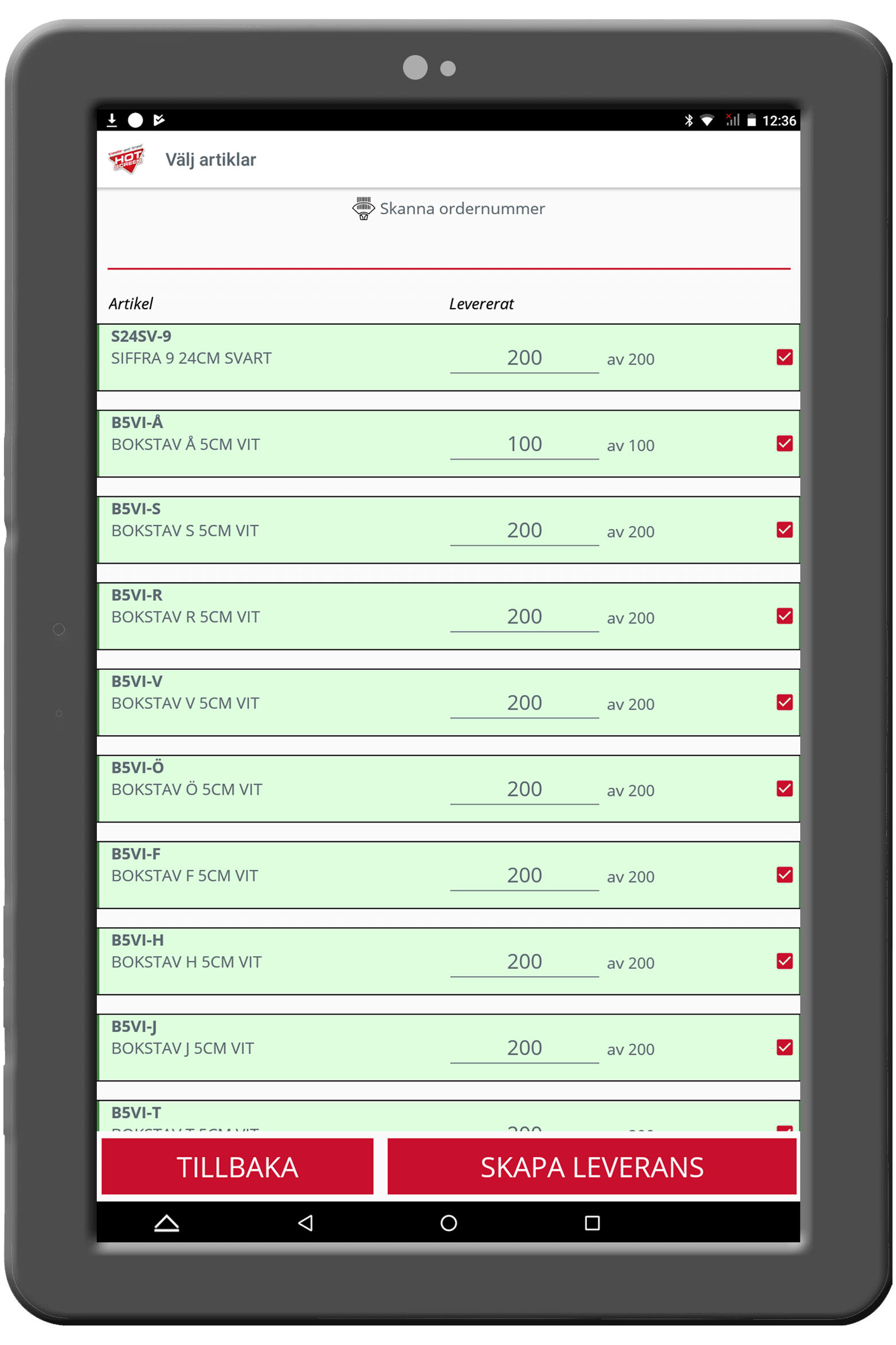 HWA is currently used by about ten users in two shifts. Every day, hundreds of orders are handed in and delivered. Hot Screen uses an Android tablet and an external barcode reader to perform the work.