Aurora
Aurora is the latest in the line of additional services to A2 by Applitron. The basic idea of Aurora was primarily to replace the old hand terminal system Amelia which Applitron developed about 15 years ago for order picking and inventory. Aurora has since proved to be a supple tool where each function in A2 can be appified to create a simpler user interface in the mobile device. A perfect tool for those employees who do not need full access to the business system or who do not always have access to a computer at work.
Functionality
Aurora is a continuously growing project where more and more of A2's functions are transferred to Aurora. Orders, Return Orders, Inventory, Receipt of Goods, Delivery, Stock Transactions are some of the modules that are already completed.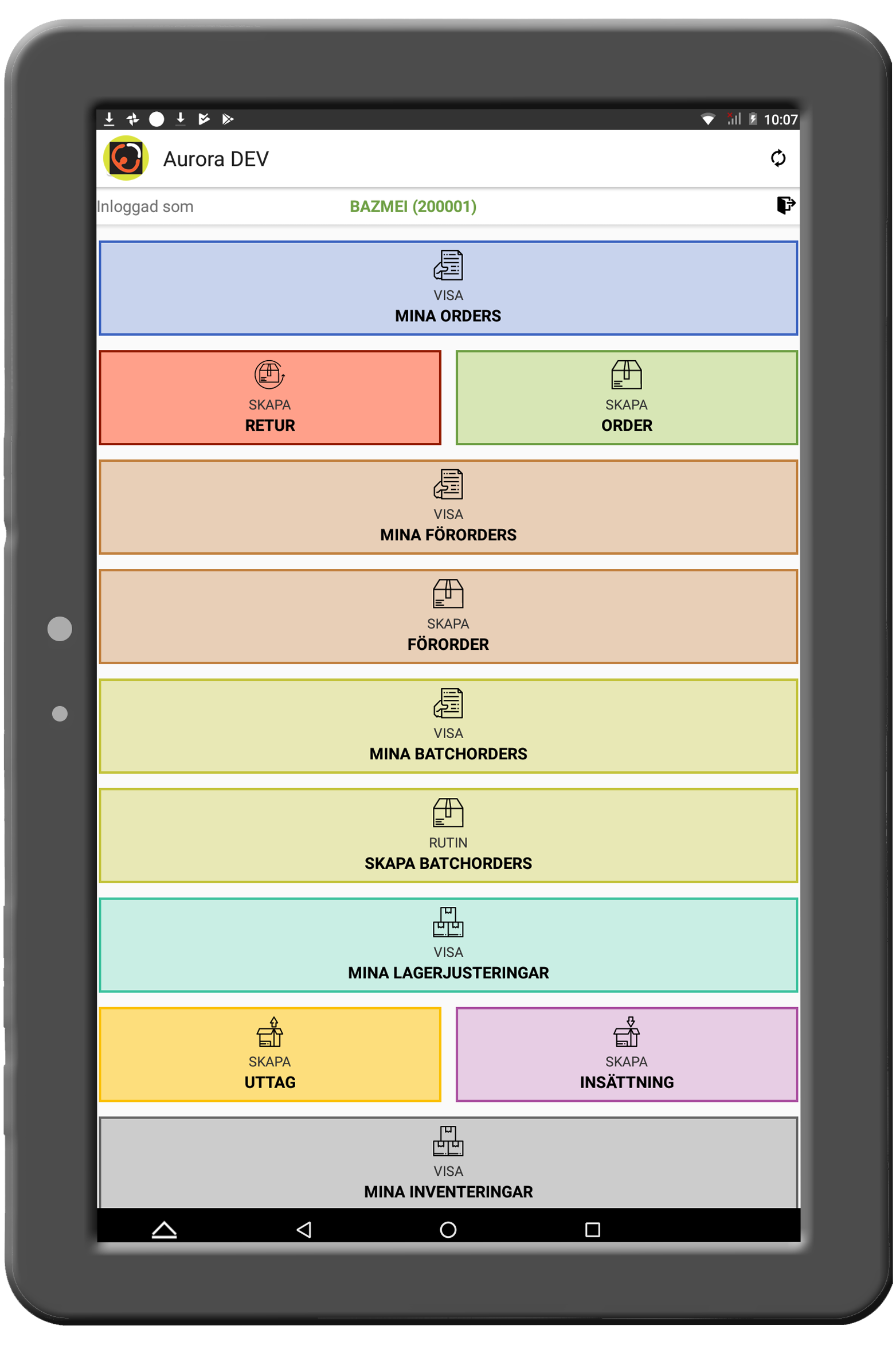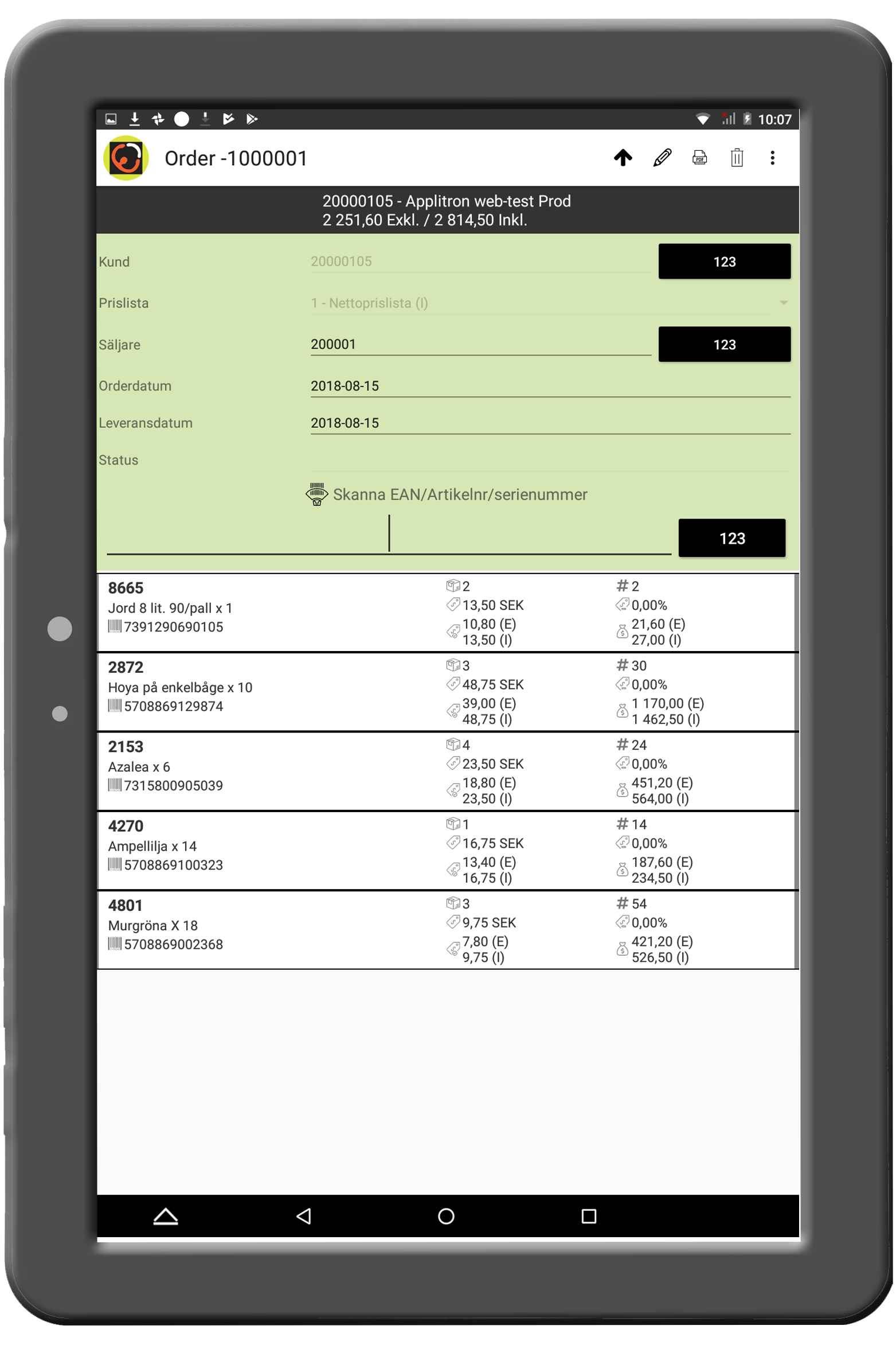 Depending on the company's operations, the various modules can be tailored to the customer's needs. Much of the functionality in Aurora is rather in A2 than in the app. Aurora is an easy-to-use interface for those users who in many cases only work with one or a few of Aurora's modules.
With the help of different access groups, the logged in user's modules can be limited depending on which access group the user belongs to. A user with access group "seller" will therefore not have access to modules that do not have to sell, while a warehouse worker will not have access to sales modules.
Tech
Aurora is an app developed for mobile Android devices. Aurora has a local database on the individual device and communicates with the ERP system using the API.Kundcase
Read more about one of our customers using Aurora:
Case study Blomsterboda
Article Blomsterboda implementing Aurora