Applitron continues launching more integrated webshops
Sunwind AB and Sunwind OY are launching new, integrated webshops for the B2B market in Sweden and Finland, developed by Applitron.
Published : 02/19/2019 10:40:04
Categories :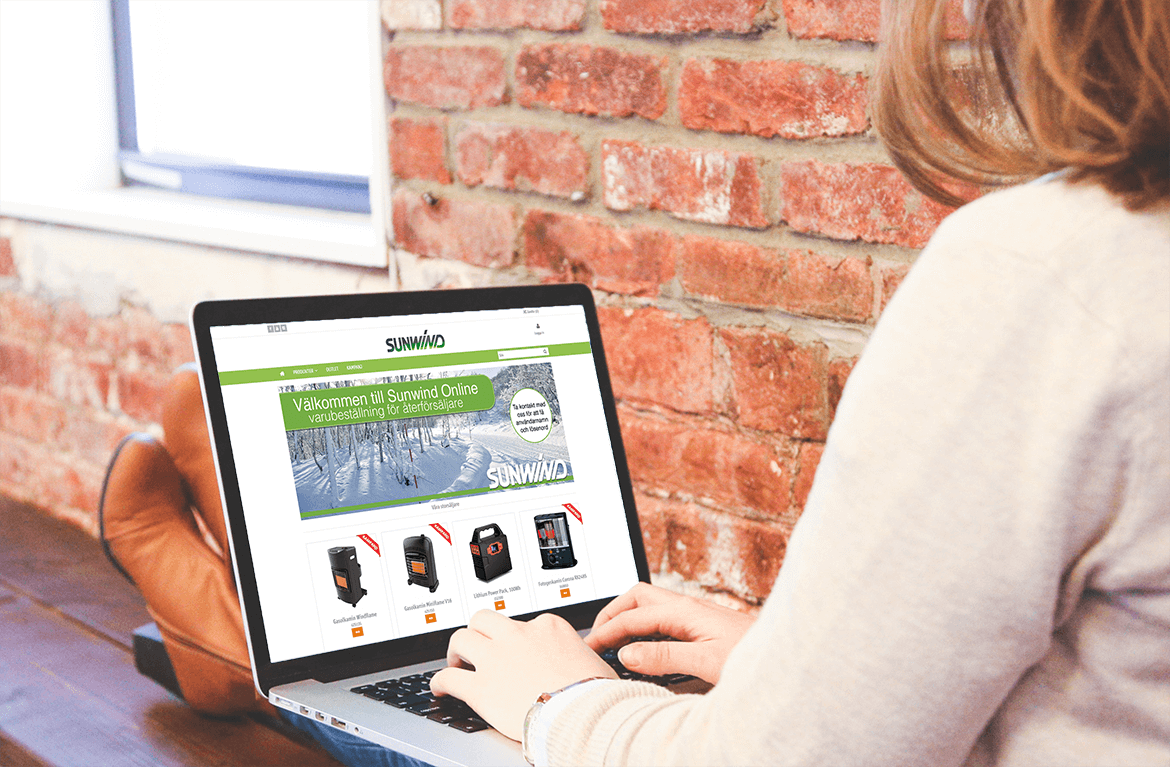 When Sunwind's retailers log on to the new e-shop, relevant information, such as prices, inventory and order history are easily accessible.
Sunwind Gylling is a major supplier of energy and comfort solutions. With a wide range of products and technical solutions, Sunwind enables comfort and convenience for holiday home owners, comparable to that offered by regular electricity networks. The range also includes products for boating, caravans and motorhomes as well as comfort solutions for the garden.
Recently, Sunwind launched two new, integrated webshops for both the Swedish and Finnish B2B markets – Sunwind AB and Sunwind OY. The webshops are used by Sunwind's retailers and are almost identical in function and design, but linked to various companies within the same ERP system, AB Gylling & Co. The webshops are developed with Applitron's integrated e-commerce solution linked to Standard ERP by HansaWorld. The communication between the e-commerce solution and the business system enables the collection of all data in the same location. The integration minimizes manual work and ensures that all information is correct – system-wide. Working in this way means that the data can easily be integrated with other systems and is a tool for facilitating information transfer in all parts of the business and has resulted in great efficiency.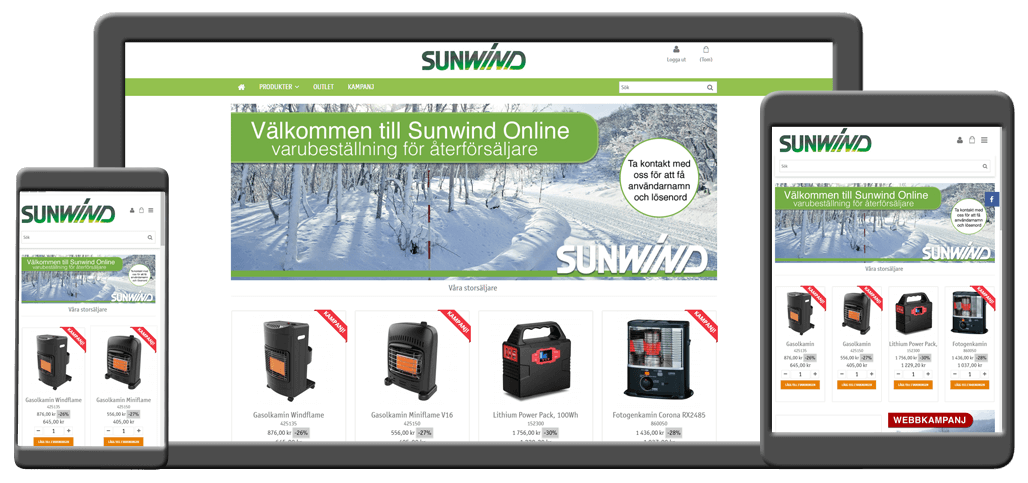 The webshops have a responsive web design and are user-friendly.
– The new e-commerce has been received in a positive way by both our retailers and internally at Sunwind. We have especially noticed the benefits when working with the larger dealers that we drop ship for, as these orders are many, but with few items per order. These orders now go directly through the system, which speeds up the handling and reduces the impact of the human factor, says Inger Tallén, CEO at Sunwind Gylling.
Just like most other B2B platforms developed by Applitron, a requirement was to make it possible for Sunwinds retailers to log on to the site, to be able to access relevant product information. After the completion of the webshops, retailers in both Sveriges and Finland can log on to each store to order goods, see prices, stock and order history. A well-functioning system is key in working efficiently, which has been the goal of the project.
Read more about how integrated e-commerce makes business more efficient here.
Share this content