Market-leading distributor eZride chooses Adelivery!
eZride, one of the largest companies to sell electric scooters in the Nordics has now chosen to implement Adelivery for simplified inventory and shipping management. The company provides electric scooters to an increasingly accelerating market, where the implementation of Adelivery is expected to reduce the administration for warehouse and freight.
Published : 12/10/2020 09:09:30
Categories : News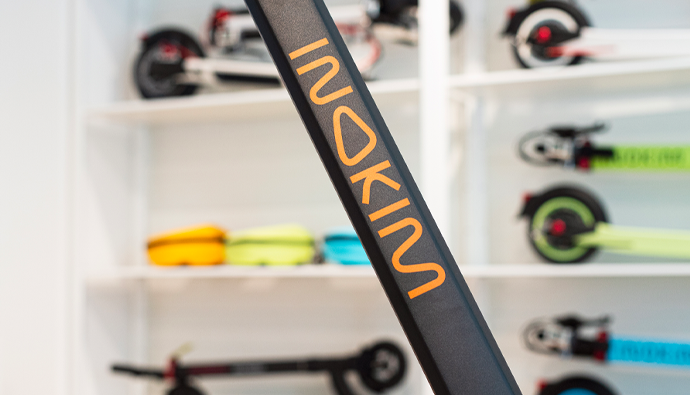 eZride is the Nordic region's leading reseller and distributor of electric scooters. The first brand that eZride launched in the Nordics was INOKIM, which has been world leading in electric scooters since 2009. Today, eZride is the general agent for Inokim in Nordic countries, and in 2019 the company acquired another brand which they also become a general agent for; ZERO.
A company with a large commitment in an expansive market is also in need of a flexible and efficient inventory management system. That's why eZride have chosen to implement Applitrons app Adelivery. For eZride, the use of Adelivery is expected to contribute towards achieving the digitization goals, and reduce the administration cost of inventory management. An additional positive effect of the implementation of Adelivery, is the minimization of incorrect picking on the warehouses, which in turn also eliminates associated unnecessary costs.
"- Several other companies within Gyllinggruppen use Adelivery with integrated freight booking at Consignor. Along the other companies, Adelivery has proven to be critical as it, like us, has had strong growth in the past year", says Mats Lindberg, CEO of eZride AB.
Adelivery provides the management of all warehousing work from a mobile device, which is either equipped with an integrated or external barcode reader. Together with Standard ERP, Adelivery also enables integrations with freight booking services such as Consignor and Unifaun. This results in that eZride is able to, at the touch of a button from the mobile device, update the business system, book the shipping, print shipping documents and announce to the customer that the delivery is on its way.
eZride is working on an increasingly popular product that is expected to become one of the largest markets in the world, as society seeks more environmentally friendly travel options. With this future ahead, eZride will face major challenges around efficiency inventory management. To facilitate both in the current situation and for future periods, Adelivery is a simple and learning-friendly system that makes it easy to manage inventory with lower error statistics and with untrained warehouse staff.
Read more about eZride here.
Here you can read more about how Adelivery works and how the service can facilitate the work in your warehouse.
Share this content