Nowadays, we are begin spoiled with fast internet, at home, at work and on the mobile. Usually it works well, but when it does not work, it does not take many seconds before the blood pressure is increased and the device we use may receive both verbal and physical violence.
Today's users expect to always have internet connection, regardless of whether they are in previously mentioned locations, but also in places where reception is worse, such as local transportation or on a business trip. When you can not always expect perfect 4G or fiber connection, the requirement is placed on the visited website or e-store instead. To improve the user experience, it is believed that the reception is not always 100%, the charge rate of the website or e-store must be improved in the form of various optimizations.
To find the bottlenecks, you can easily perform a basic analysis of their website or e-shop using various online services. For fun, we performed three tests using three different services from our own website. The services used were: PageSpeed by Google, GTmetrix and Pingdom.
Results:
PageSpeed by Google
On Pagespeed by Google, the website was tested for both mobile and computer devices.

Rating: Good 100/100.
Server location: Unknown.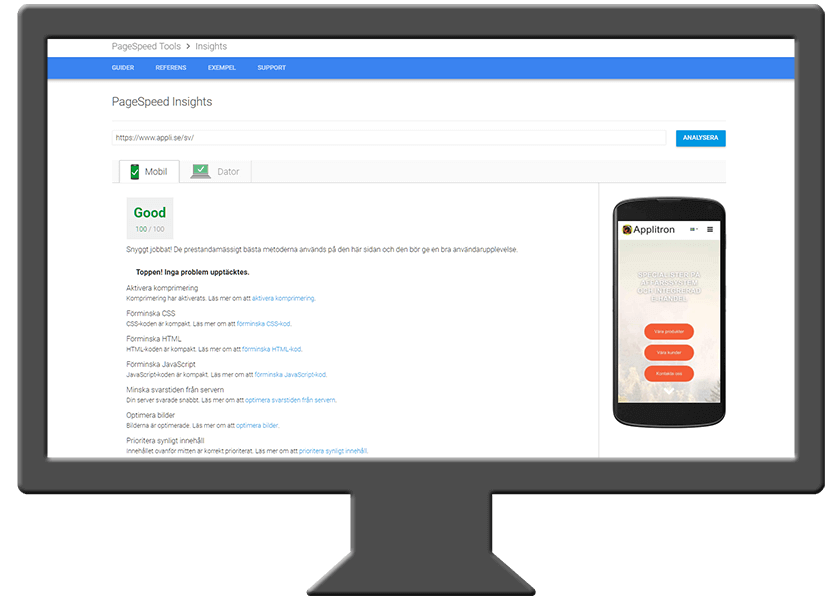 GTmetrix
GTmetrix is the service we have used the most to find what we can improve on our own website.
Rating: A (100%).
Server location: London, UK.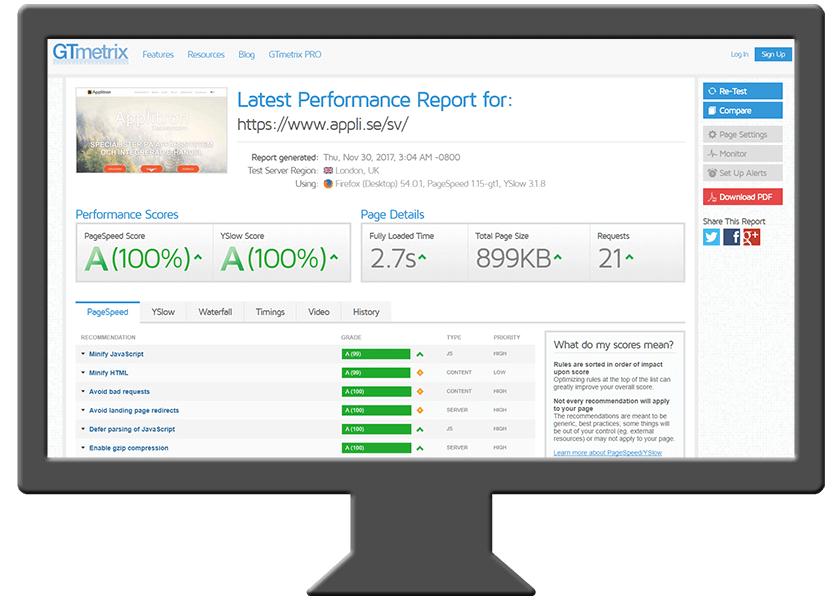 Pingdom
Using Pingdoms service, we were able to set up the test server against a Swedish server, which also resulted in the fastest loading time of 398ms.
Rating: A (100).
Server location: Stockholm, Sweden.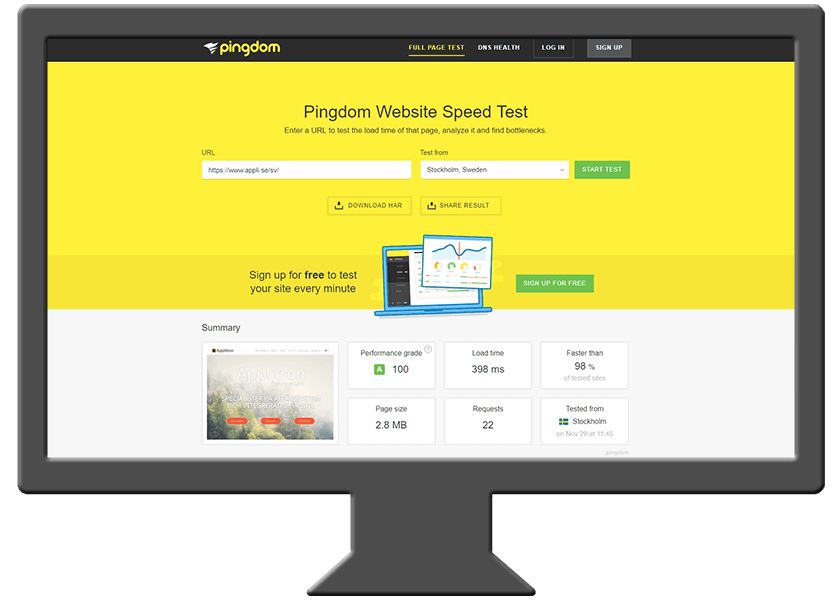 Test your own website or webshop
PageSpeed by Google, GTmetrix, Pingdom
Need help improving your website or webshop, or why not switch to a platform that already is optimized, or can be easily optimized? Applitron's website is built in Prestashop, which is primarily an e-commerce platform, but also works well for websites.

Contact us